---
Put one or two sentences of info about you or your company here!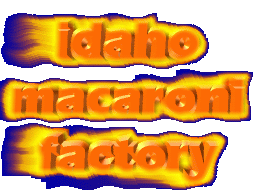 If your looking to purchase spaghetti, linguini, or macaroni, you came to the wrong site.
Idaho Macaroni Factory is a site dedicated to small business owners needinng an efficient, affordable place for their desktop publishing, artistic design, and web creation needs.
Although the partners of Idaho Macaroni Factory are based in Idaho, with this site we endeavor to reach around the globe to your hometown. Reaching out to those who need our services.
You are invited to bookmark our site, and contact us if we can be of service to you.
---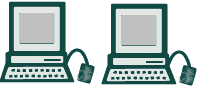 Last Updated: November , 1998